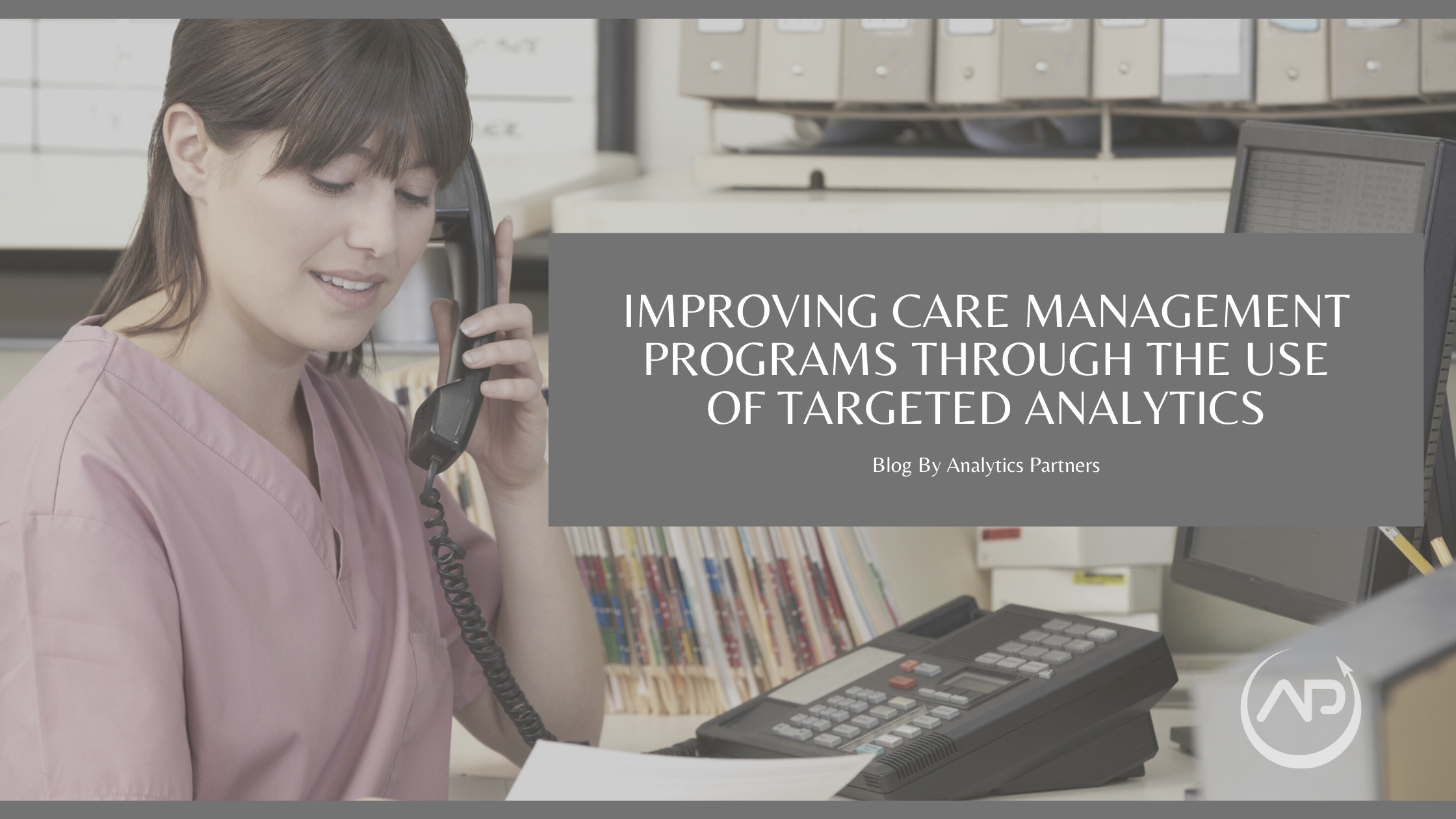 Improving Care Management Programs through the Use of Targeted Analytics
In today's healthcare climate, where pay for performance and shared savings models are becoming the new norm, using analytics to effectively design your care management program can hold the keys to your success.
Use analytics in the development of Care Management Programs
By now, our entire industry has realized the importance of analytics Using real time data to make evidenced based decisions has been a game changer. But many Accountable Care Organizations only start to utilize their data when engaging in care management. While this is vitally important, using data to develop programming has the potential to drive larger and more immediate savings.
Developing an Effective Infrastructure
Data should be used to determine the core infrastructure of your care management model. For example, using the same data points needed to administer care, should also be used develop an effective infrastructure. Information like total volume of beneficiaries in need of care management will help determine adequate staffing numbers when setting up your care management model. A care management model cannot improve the quality of care and positively effect outcomes with inadequate staffing.
Analysis of your population will also guide the type of staff required. Data points such as the number of beneficiaries with a core chronic disease or those needing a PCP will determine the level and education of care mangers needed.  If your population is heavy with core chronics, a higher-level education/skill may be needed to coordinate care.
Customizing Analysis of Your Data
Having the ability to easily customize the way you view your data can be the difference between meeting the CMS shared savings threshold or falling short. Analytics Partners" pre-built ACO Analytics solution enables the use of over 100 pre-built analysis developed around CMS standards and easily allows for self-service, ad-hoc and custom analytics with just a few clicks.
FREE Proof of Concept Using Your Data
Utilize your own data and see what insights you might be missing. Use our online analytics solution for FREE for 30 days.