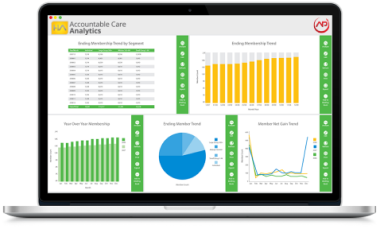 HIA Accountable Care Analytics

The Health Intelligence Analytics (HIA) Accountable Care Analytics solution identifies and calculates cost savings while focusing on patient centric care.The ACO product offers an extremely cost effective and easy to use solution that automates data integration and offers prebuilt, self service and customizable analytics specifically designed to help monitor, track and improve ACO measures. Get the full picture with complete integration of data: Identify and Close Gaps in Care | Manage and Improve Utilization | Identify High Quality Providers Convert data to information, information to action and action to results.
Opt In / Opt Out Beneficiary Preference Application
Consumer Experience Analytics
Peer to Peer Comparisons
Opt In / Opt Out Beneficiary Preference Application
Consumer Experience Analytics
Peer to Peer Comparisons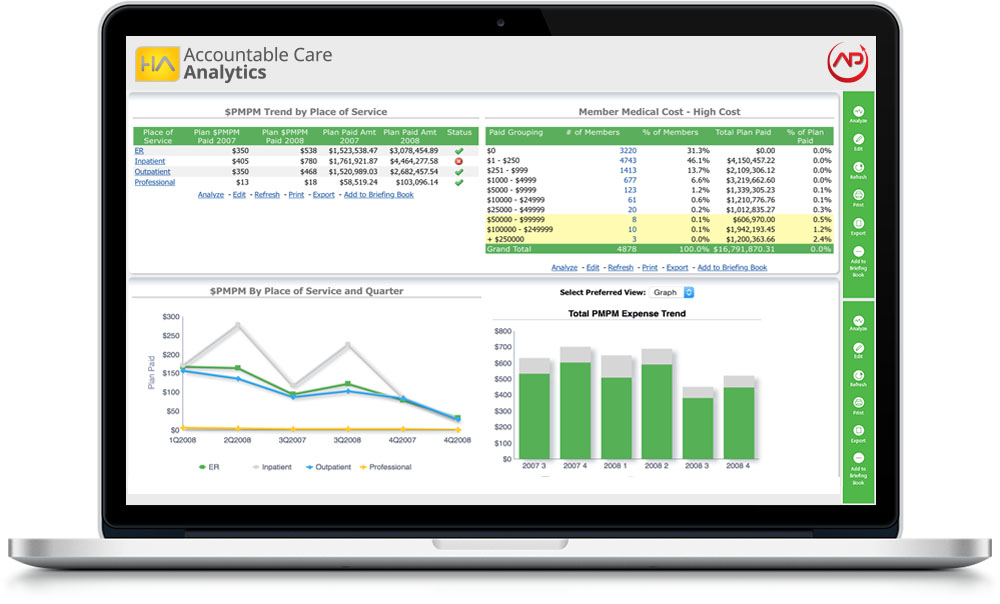 Identify and monitor high risk providers, receive detailed member action plans to reduce overall costs.

HIA Accountable Care Analytics provides ACO's with the time and information needed to remain focused on care. Let us focus on the tedious tasks involved with maintaining a data warehouse, landing and integrating CMS data and creating analytics. That's what we do.
HIA Accountable Care Analytics is a 100% web-based data warehouse, data integration intake facility and analytics.
HIA Accountable Care Analytics automatically communicates and integrates your data from CMS right into our hosted (SaaS) data warehouse model and rapidly incorporates the beneficiary information to perform analysis. Rapid access to data is imperative for ACO's to be able to take action on patient care while there is still time to influence outcomes.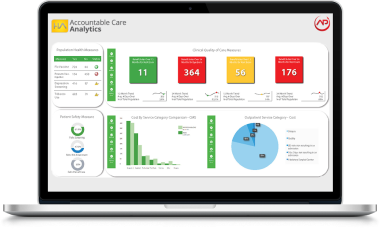 Negotiate contracts based on performance scorecards, reduce length of stay costs through education plans.

We provide the information and tools needed to influence clinical outcomes, identify and close gaps in care, monitor and track high ESRD/ESCO Measures and pinpoint causes for readmissions and the associated costs. The HIA ACO solution offers an out of the box ESCO dashboard that analyzes population health measures like flu vaccine, depression screening and tobacco use along with clinical quality care measures and patient safety measures.
Most importantly, the HIA Accountable Care Analytics Solution is designed with strong data that focuses on demonstrating the results for which CMS and Payers provide incentives.