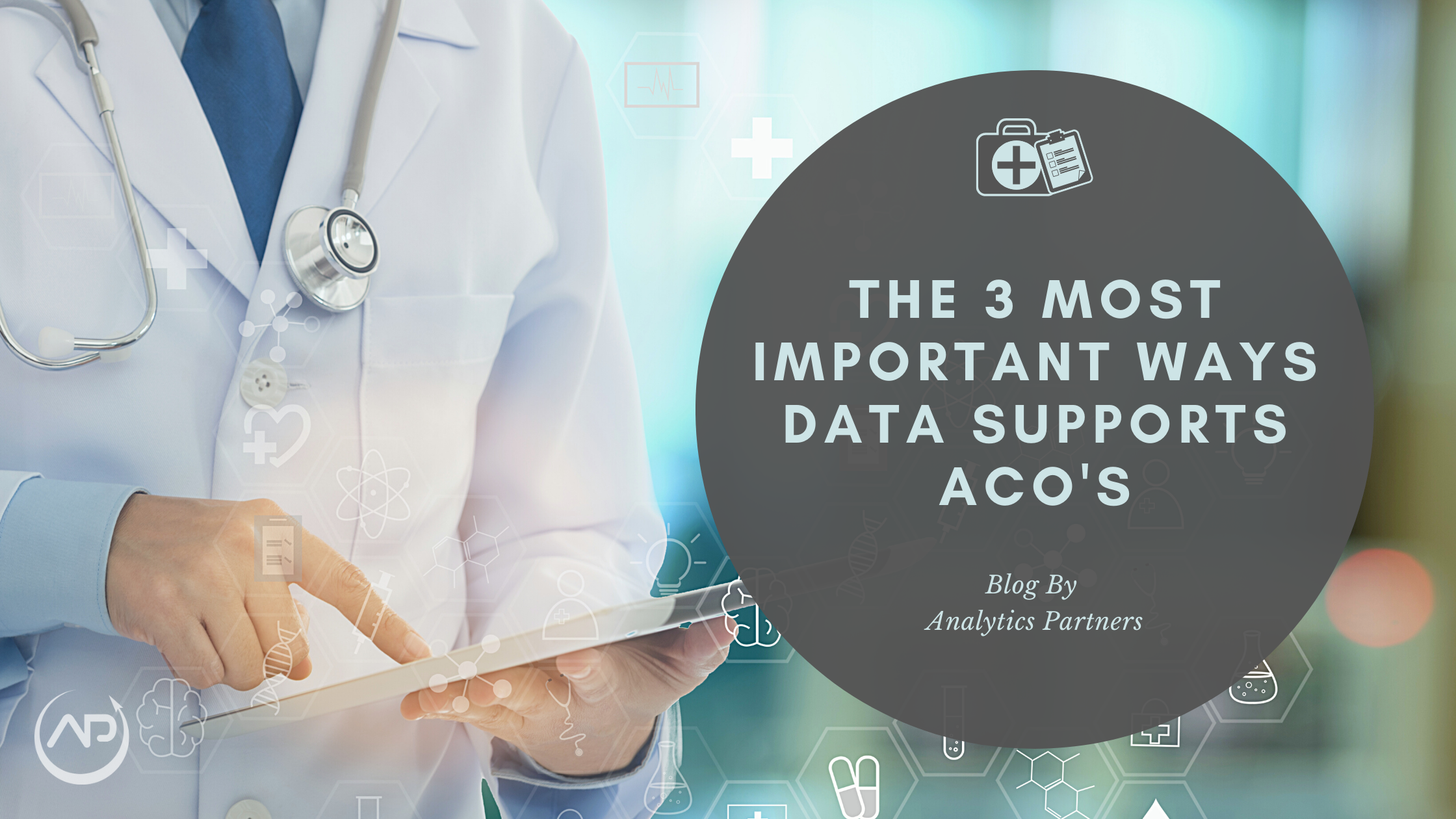 ACO Data Solutions: 3 Ways to Produce Tangible Results
In a world driven by big data and analytics, it may seem difficult to pinpoint the tangible benefits of ACO data solutions. In this blog, we will outline what are the 3 most important ways data solutions support ACO's.

Help with Data Integration
Data integration could be the number one obstacle for ACO's achieving shared savings thresholds. Without complete and trustworthy integration of ACO data, it is impossible to develop effective analysis to make proactive evidence-based decisions. Automatically communicating and producing standardized file formats required by CMS will eliminate hours of manual processes. When disparate data sources are integrated, you are able to analyze and organize data into usable and easily consumable information.
Data integration is imperative to good decision making. You cannot make effective decisions if your data is:
Disparate
Old or Outdated
Untrustworthy (robust data governance and quality checks needed)
Reduce Costs with Proactive Care Based Decisions
Without the use of analytics, it is almost impossible to proactively monitor crucial ACO measures while there is still time to act. Reducing readmissions and costs with data driven decisions if one of the best ways to reach the shared savings threshold.  If you can generate reports on crucial measures like high quality providers, skilled nursing facilities and gaps in care, you will immediately be able to act on outliers and flagged beneficiaries. ACO's that utilize their data solutions effectively make real time decisions around ACO measures like:
Identify and flag beneficiaries with gaps in care
Enroll beneficiaries in care management
Outreach to schedule follow up appointments
Patient satisfaction
Use Predictive Analytics to Change Outcomes
The future of healthcare will be predicated on predictive analysis. Utilizing predictive analytics will undoubtably be the catalyst in creating healthier populations and reduced risk through proactive care management.
Predictive algorithms can identify high risk beneficiaries
Flag beneficiaries who are likely to be readmitted
Reduce readmissions by proactively reaching out to these individuals to help coordinate care, enroll them in a long-term care management program and eliminate gaps in care.
Analytics Partners" pre-built ACO Analytics solution enables the use of over 100 pre-built analysis developed around CMS standards and easily allows for self-service, ad-hoc and custom analytics with just a few clicks.
FREE Proof of Concept Using Your Data
Utilize your own data and see what insights you might be missing. Use our online analytics solution for FREE for 30 days.